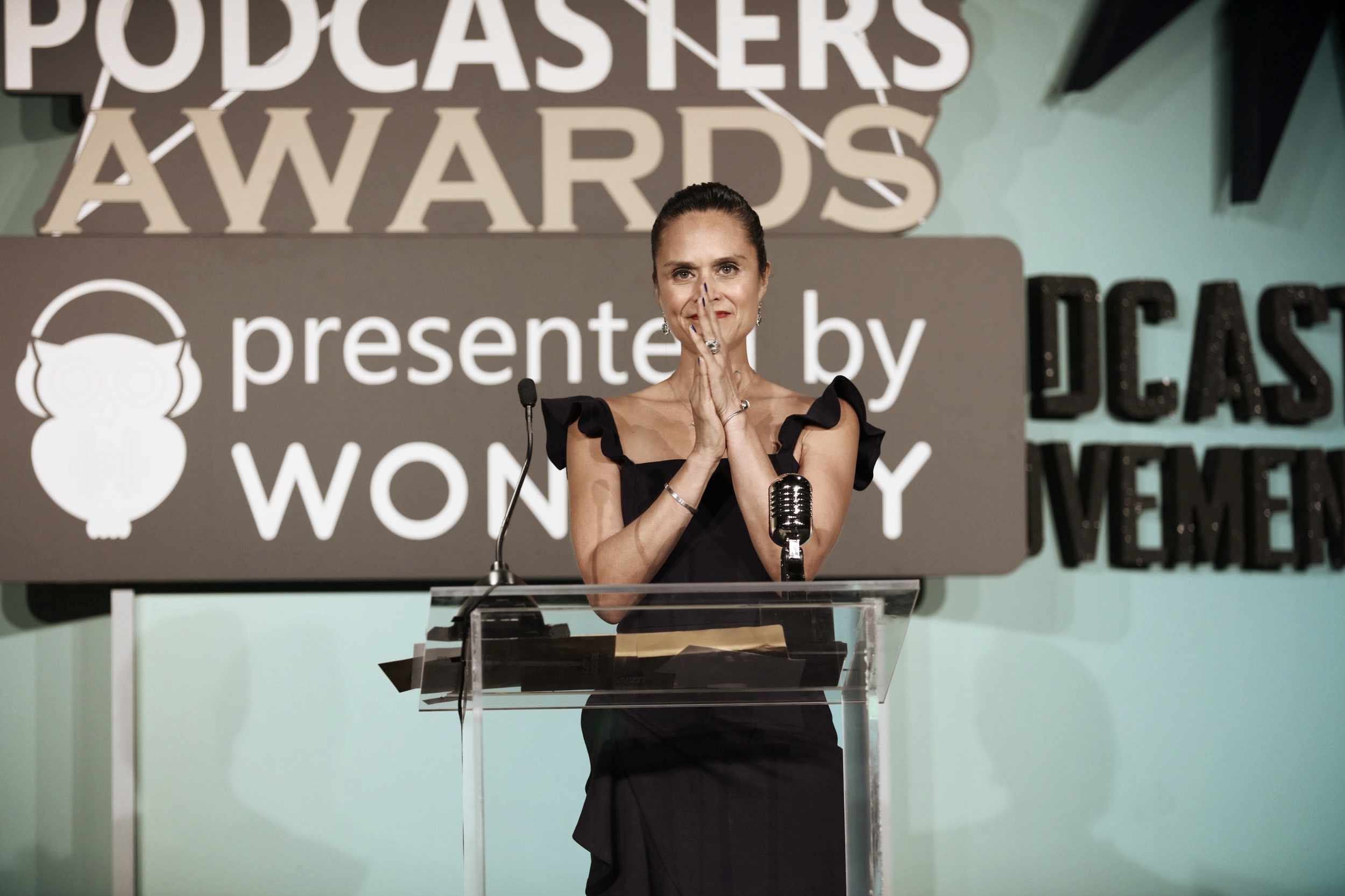 Are you willing to answer this question?
HOW ARE WE OFFERING CONTENT THAT BUILDs A GREATER UNDERSTANDING OF OUR WORLD?
The answers to the question above are the core of the teachings of The E-League.
This is for die hard, impact driven PODCASTERS and podcasting consultants/coaches only
🌀 You've already launched, and/or you have experience producing/hosting a show for at least 6 months. #NotForNewbies
🌀 You absolutely know podcasting is in your BONES, whether it's as a creator and host, or work in podcasting: consultants, editors, producers, coaches, etc;
★ You know that podcasting is the vehicle for your message;
🌀 You are having (or want to have) conversations that are shifting the cultural norm and you want to get even better at being effective in this way;
★ You value inclusion, diversity and access and want to create communities that feel safe for all;
🌀 You want to or are using podcasting as vehicle for empowering and amplifying diverse voices;
★ You have something to say ... to soooo many more people;
🌀 You are passionate about changing outdated and insidious cultural narratives;
★ You either serve BIPOC (black, indigenous, and people of color) or you want to diversify your existing audience/clients to be more inclusive;
🌀 You are looking to have deep, insightful conversation about culture, diversity, inclusion, access, and infrastructure (even if it's not directly through your podcast but is an imperative value in your life);
★ Your respect your own work and recognize the value that you bring to the table doing ALL THE THINGS that podcasting requires;
🌀 You continue to strive for excellence, impact and are in for the long-haul. You are NOT expecting immediate results;
It's your craft.
It's your art.
It's your Voice.
You know what's possible and what you are capable of,
You DEFINE cultural creative,
You are ready to do the work,
YOU WANT PODCASTING, YOUR VOICE, TO BE YOUR HUB.
BUT 😓
You don't know how to take it up a notch.
You've tried what some of the "experts" are doing but it's not feeling good, it's just not you.
You don't quite fit into that mold or those type of podcasts. It feels like those tactics, solutions, 'proven strategies' are standard and ordinary, and they don't resonate with YOU, your show, or your work because you are not standard nor ordinary.
That's not gonna work for you, you want to do it your way…but are having a trouble zeroing in on what "your way" is.
You feel it. You know it.
But you don't know what's next.
How do you level up when you're feeling a bit muddy and unclear? (And frankly, doubt has started seeping in, sprikled with some fear 😳)
It's not about downloads for you. Or review swaps. Or growing your audience to monumental proportions.
It's about so much more, SO much more.
What you do know is:
This is the future HUB OF YOUR WORK, YOUR VISION, YOUR MISSION … AND HOW YOUR PEOPLE WILL FIND YOUR CONVERSATION.
YOU ARE IN LUCK.
This type of focused mentorship with a distilled focus on podcasting and YOUR VOICE, is one of a kind.
I'll be working side by side with fierce, committed and 100% IN podcasters and podcasting professionals to help you level-up however YOU want to do it…with my expert brain to keep it real and on point.
This will be PRIMARILY one on one work with me, plus access to an exclusive elite community of fellow powerhouse creators that align with the same values, love of podcasting and drive to disrupt and create audio magic in their space. #WorldClassPodcasters
I'm talking off-the-hook transformation, creativity and impact. This is your time to take that much needed (and very overdue) action.
You and me. You and them. Us. Every step of the way.
Here's the plan
One 90 - 120 minute intense one on one strategic meeting with me - this is a full on audit of all things you and your podcast;
5 week support and commitment from me as your secret weapon mentor in your pocket;
Access to The E-League Essentials, the foundation of my work in The E-League, delivered via private podcast;
A private Voxer community;
Direct access to me via email, Voxer and Slack;
Access to the hive-mind of intelligent, socially conscious, advocates, leaders, and passionate change makers (just like you) in The E-League;
Voxer Broadcasts solely focused on this session of the E-League's theme and focus;
Two 60 minute community building calls: dates and times TBD.
Scheduled optional community "work sessions" for you to get things done.
DATES: OCTOBER 21 - NOVEMBER 24
$597 investment. (Payment plans available)
Are you ready?
If you feel that you're ready...Apply TODAY for The E-League: End of Year 2019
EMPOWERMENT, INTENTIONALITY, VISION, FOCUS, PREPARATION, PLANNING, SUPPORT
The magic of the last round of The E-League for 2019 will involve planning and visioning for 2020 and 2019 reflection and closure - all with pristine focus on podcasting and you as change maker + culture shifter.
The time invested for this work is yours to decide.
It is set up so that you manage your participation and experience based on what you are willing to commit to. The structure will be set. It's up to you to use it to your advantage.
There's no better time than in these 5 weeks to do this, riding the energy of the END of 2019, especially when there are no hardcore time commitments ☺️ It's all based on when and how you can show up, and you can take the community everywhere!
Each application is vetted.
I will only take on those that I believe in 100%. Because I will have your back, no matter what. I will find help you get your work heard, felt and experienced.
Have questions?
Don't know if you're ready? Let's chat!
If you have butterflies in your belly, take action. Reach out! I totally don't bite.
The response from those that have stepped into The E-League has been by far, MORE than I ever thought it could be.
This magical synergy of focused work with me, with the addition of a community of podcasters that totally get it, is priceless.
Add intentional visioning and strategy - holy cats - you'll be ready for anything.
All I know is that I'm done seeing incredibly talented people working in podcasting overlooked - you need to be heard and seen. It's time to change the status quo.
I'm all in.
Are you?
Be heard. Expand your voice.
If you have questions, let's talk ☺️
Quote above: Bhagavan Nityananda